Discover more from The Glinner Update
All the latest on gender woo from beloved Internet personality, Glinner
Over 24,000 subscribers
There were a couple of stories in the news last week which demonstrate the lack of transparency in crime reporting when the suspect or perpetrator is a transwoman.
On 9th October The Daily Mail reported on a 'female' sex offender called Rachel Smith.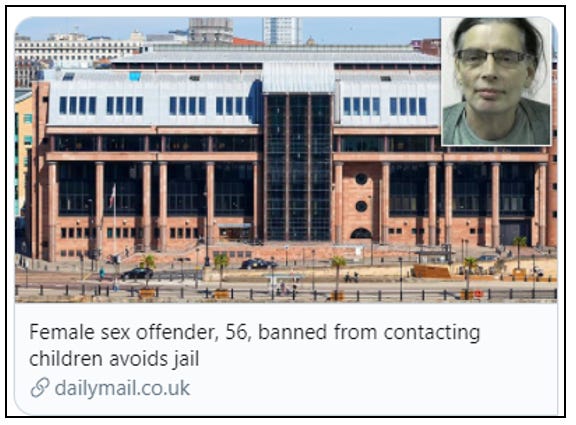 Smith has 50 previous convictions, including one for indecent assault, and in 2018 was given a suspended prison sentence and a sexual harm prevention order for making indecent photographs of children.
Despite being prevented from having any unsupervised or online contact with minors, in July, Smith was caught messaging a 14-year-old girl via Instagram. Yet again Smith managed to dodge a jail term and was sentenced to a three-year community order with rehabilitation requirements. 

One of the readers commenting on the article said "Ridiculous. If it were a fella would have been locked up and rightly so".
What this news report failed to disclose is that Rachel Smith is a fella.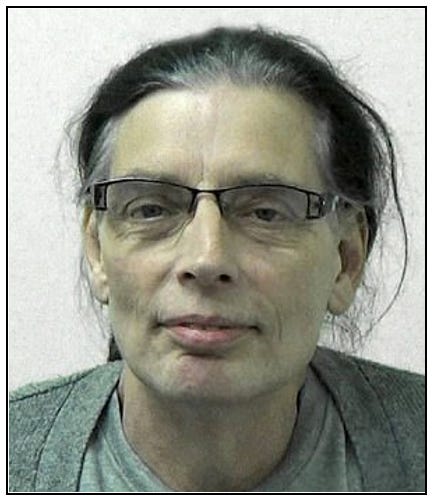 Nowhere in The Daily Mail article is Smith's true sex mentioned. He is referred to throughout with she/her pronouns and described as a 'woman' and 'female'.
Similarly, The Chronicle Live also refers to Smith as a woman and uses she/her pronouns. This article never reveals Smith's true sex and its readers are led to believe that the 'pervert', as they describe him, is female.
However, even a brief glance at the photographs on Smith's public social media profile will demonstrate that he is clearly a man.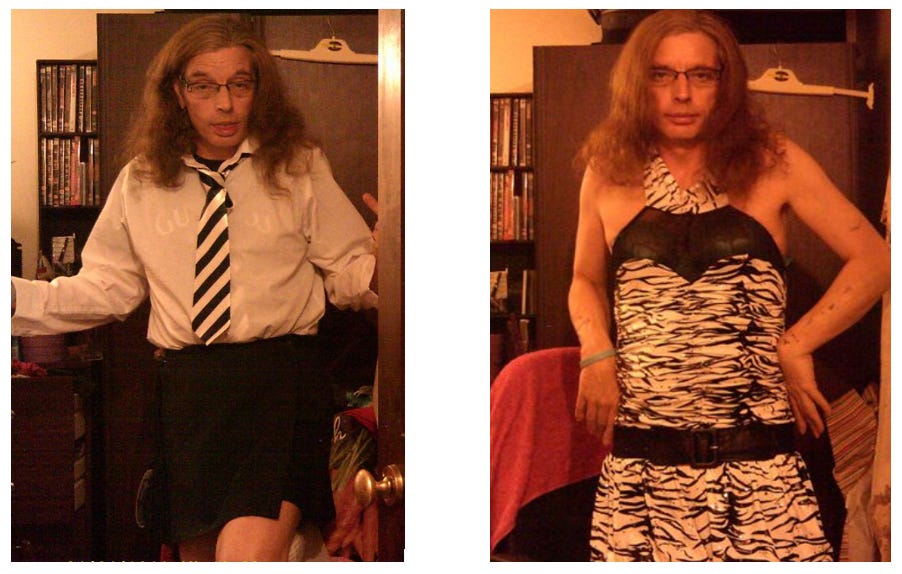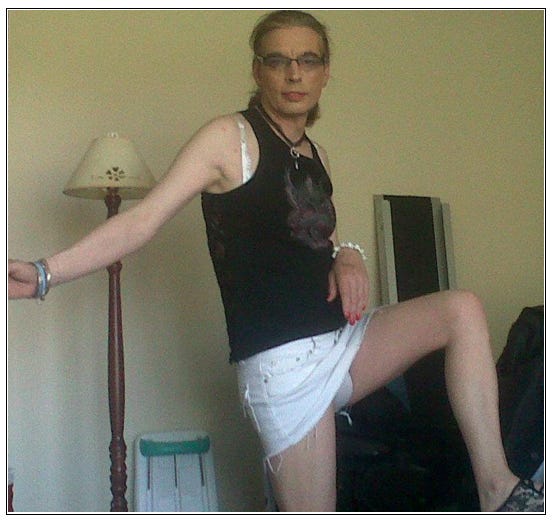 Also last week The Lincolnite reported on Zoe Watts, a former police community support officer who now works for the Lincolnshire Police force in a civilian role.
On 4th October neighbours were evacuated and a bomb disposal squad called when a house in the Boultham area of Lincoln was raided. Lincolnshire Police said officers discovered a quantity of chemicals and a number of weapons at the property.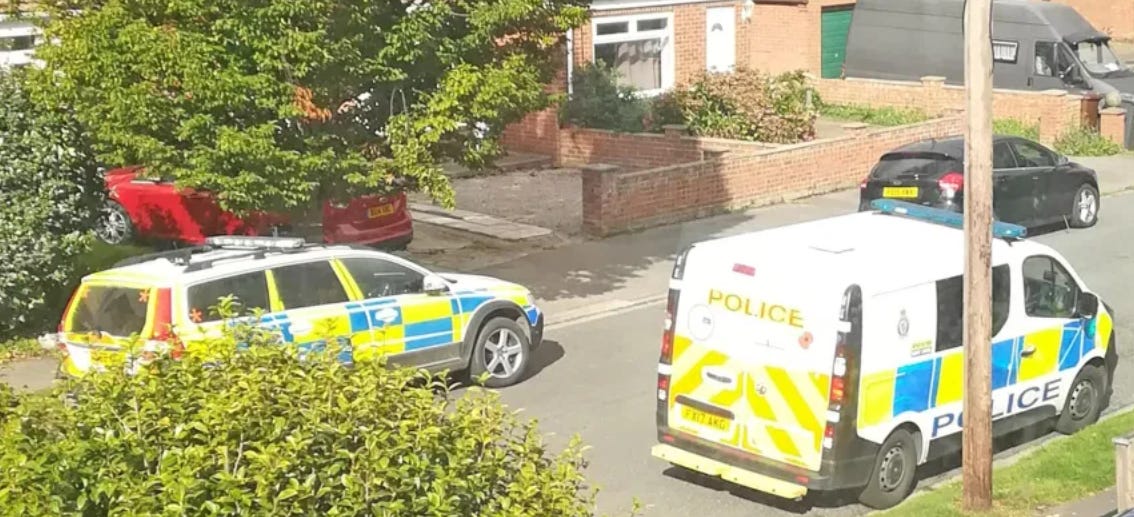 On 7th October Zoe Watts was charged with one count of importing prohibited weapons with intent to evade a prohibition or restriction and one count of making an explosive substance for an unlawful purpose and remanded into custody.
Watts is a trans-identified male who used to be the equalities officer for the Lincolnshire Police UNISON. He also has his own YouTube channel called Survival Mistakes on which he has published several videos.
In one particular video, Watts explains how to modify a baseball bat with shards of broken glass. He then uses the bat to smash up watermelons bearing the face of people who have displeased him.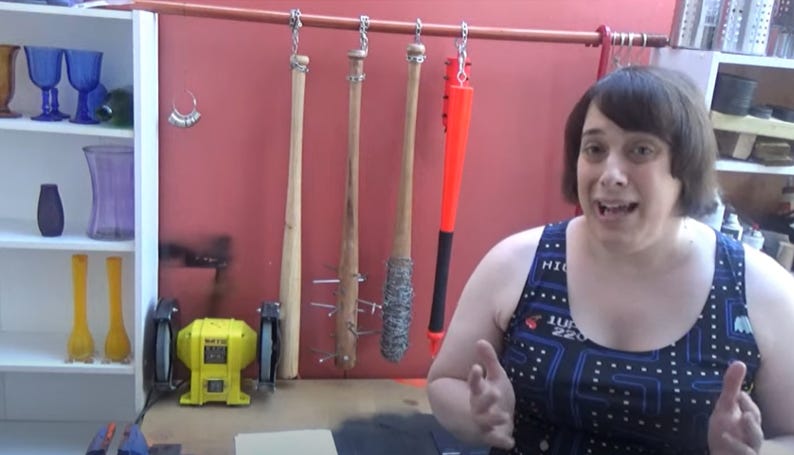 One of the melon targets clearly bears the likeness of feminist icon, Germaine Greer.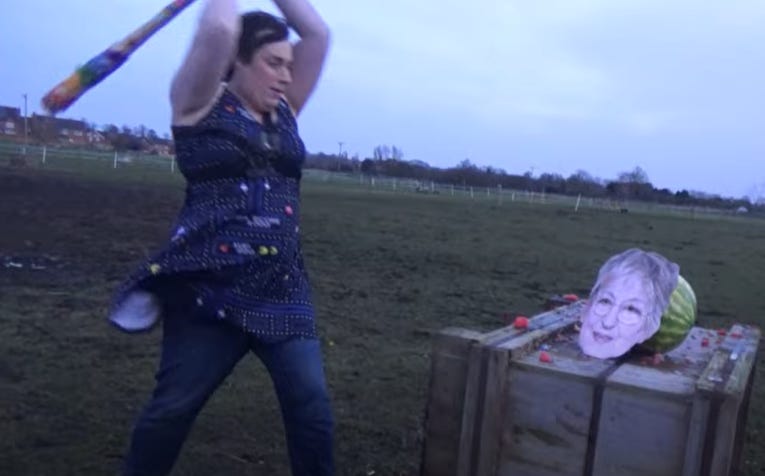 In one of its articles, The Lincolnite does make reference to Watts being transgender. However, it still uses female pronouns to refer to him and all of the publication's tweets about this story give the impression that he is a woman.
Other news outlets, the BBC, Sky News, Lincolnshire Live, The Daily Mail and The Mirror, all report on Watts being charged without mentioning his transgender status and the fact that he's male. They all use female pronouns, describing him as a woman and, in one case, even calling him 'female'.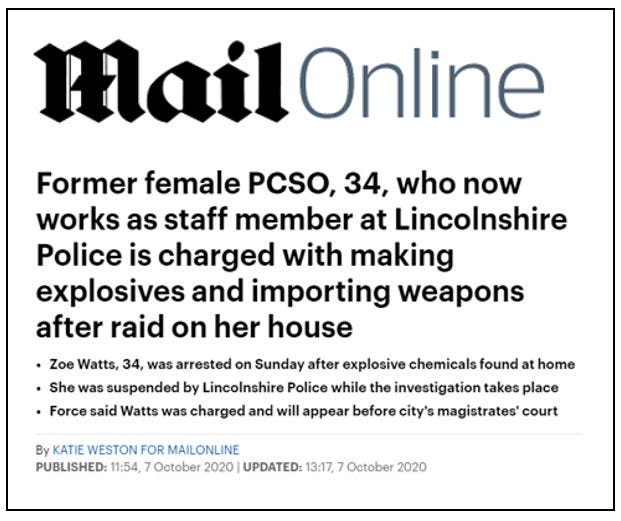 The Lincolnshire Live editor wrote an editorial, maintaining that the paper could not report on Watts' "personal life", as she so delicately put it, in case it prejudiced the trial. Assuming it is Watts' trans status to which she is alluding, why would saying that someone is trans prejudice a trial? Especially when the person in question has made a publicly available YouTube video in which they discuss being trans?
Whilst we must stress that Zoe Watts has only been charged with the offences mentioned above and is innocent until proven otherwise, if media outlets are going to report on the case, it behoves them to be truthful about the person involved. It is not a woman that has been charged with importing prohibitive weapons and making explosives and it is dishonest to suggest otherwise.
There are numerous examples of violent / sexually violent / pornography-related crimes reported and recorded as being committed by women when the perpetrator is actually male. And it matters.
Violent crime is overwhelmingly committed by men. Male violence and male sexual violence against women is committed in terrifying proportion. Obfuscating the biological sex of suspects and perpetrators will not only skew crime statistics, it will affect public perception and opinion. It will make fighting the problem of male violence against women even harder than it already is.