As you may remember, Rosie Duffield MP recently fell foul of Labour's witch-finders for questioning the phrase, "individuals with a cervix".
As co-chair of LGBT+ Labour, it was Heather Peto leading the charge.
Duffield held out against the bullying for a couple of days but was then forced to recant and had to submit herself for re-education.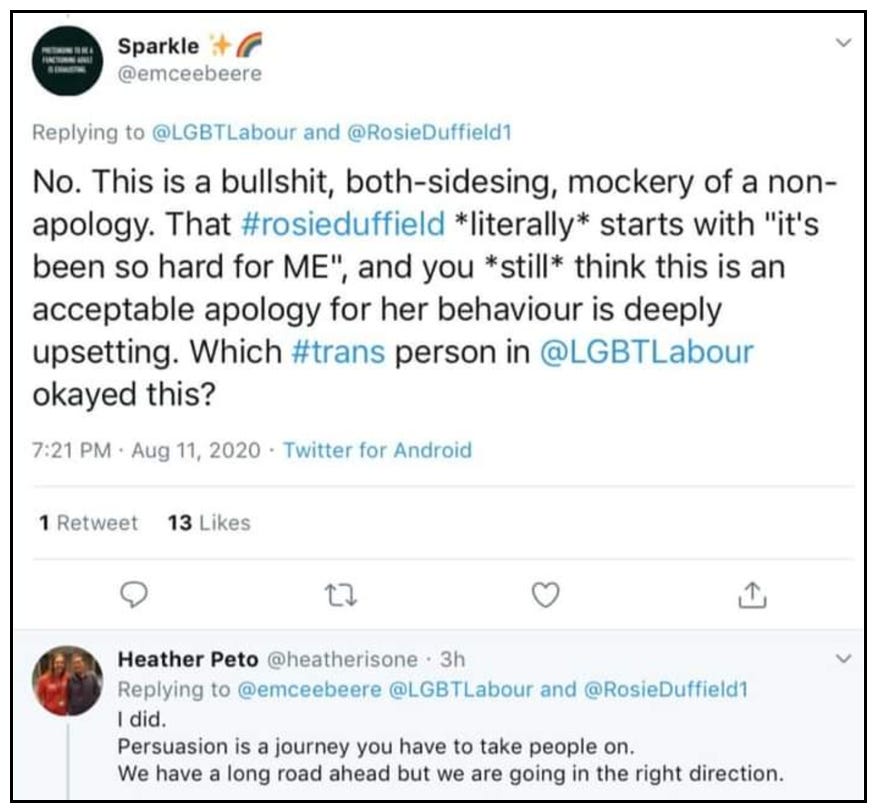 Peto was obviously keen to join in the witch-burning when MSP, Jenny Marra, questioned the wording of an NHS Scotland policy document which refers to babies being "assigned" a gender at birth.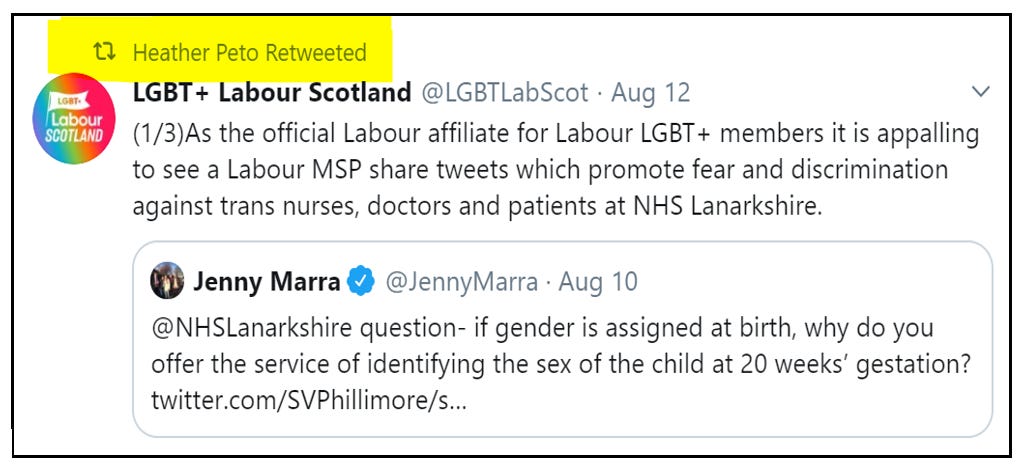 Heather Peto is a trans identified male, former long-term student, one-time academic, political wannabe and wholly unsuccessful electioneer. He also seems to be trans-age.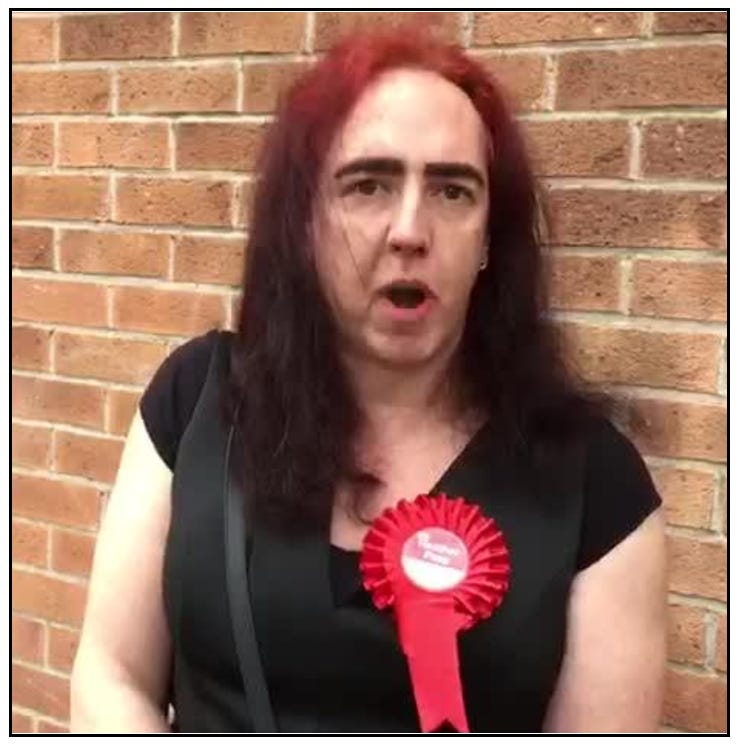 Peto likes to make believe that he was born in 1983.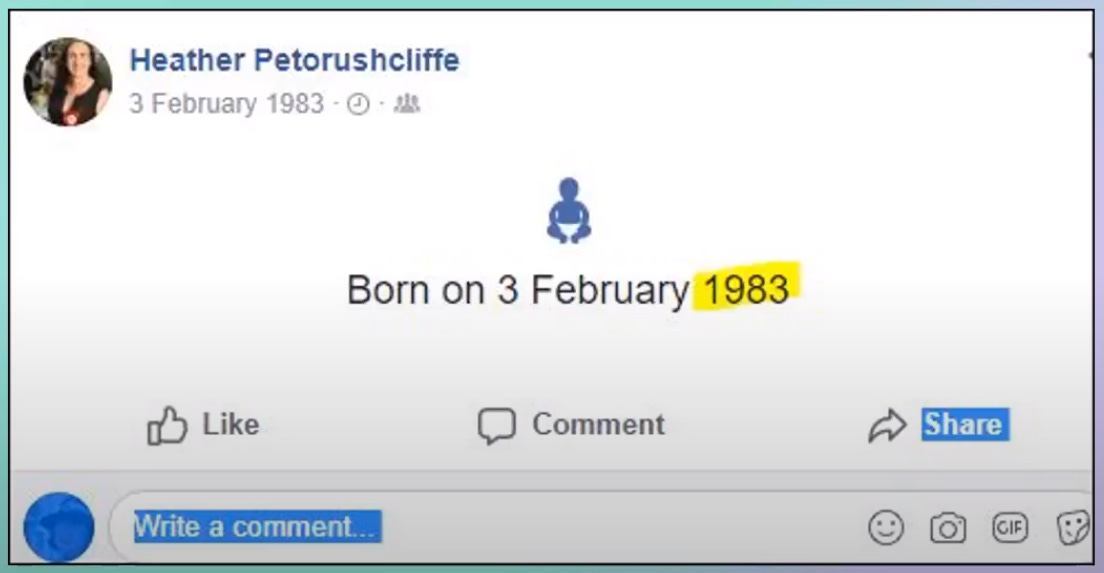 However, it's far more likely that he was born in 1970.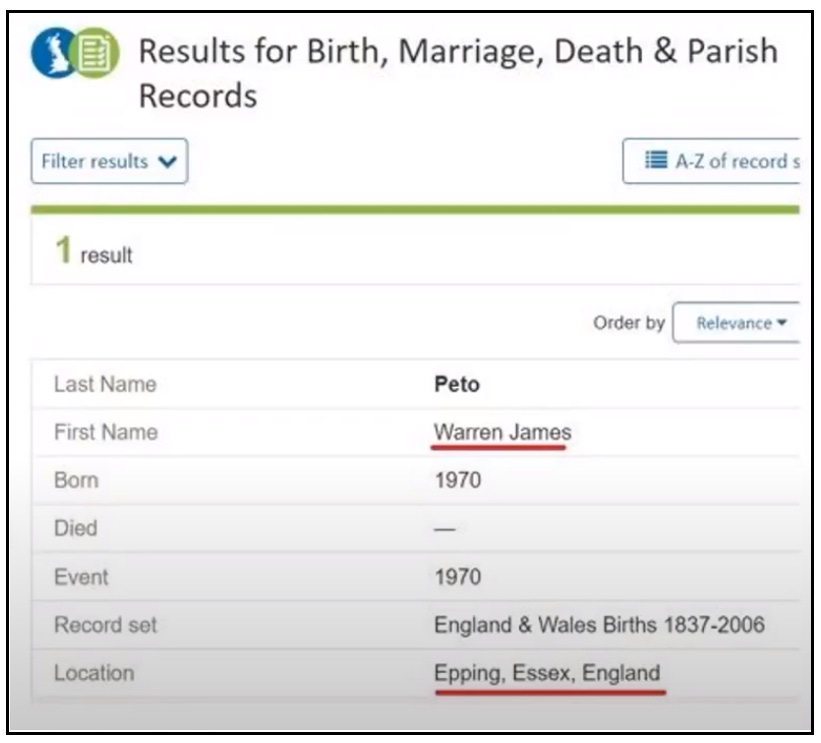 We can be fairly certain that the Warren James Peto named on the birth certificate above is the same person as Heather Peto, as this handle and versions of it turn up in other places. For example, Peto stood for parliament in the Rutland and Melton Constituency in 2017 and it is the name Heather Warren James Peto which appears on official election documentation.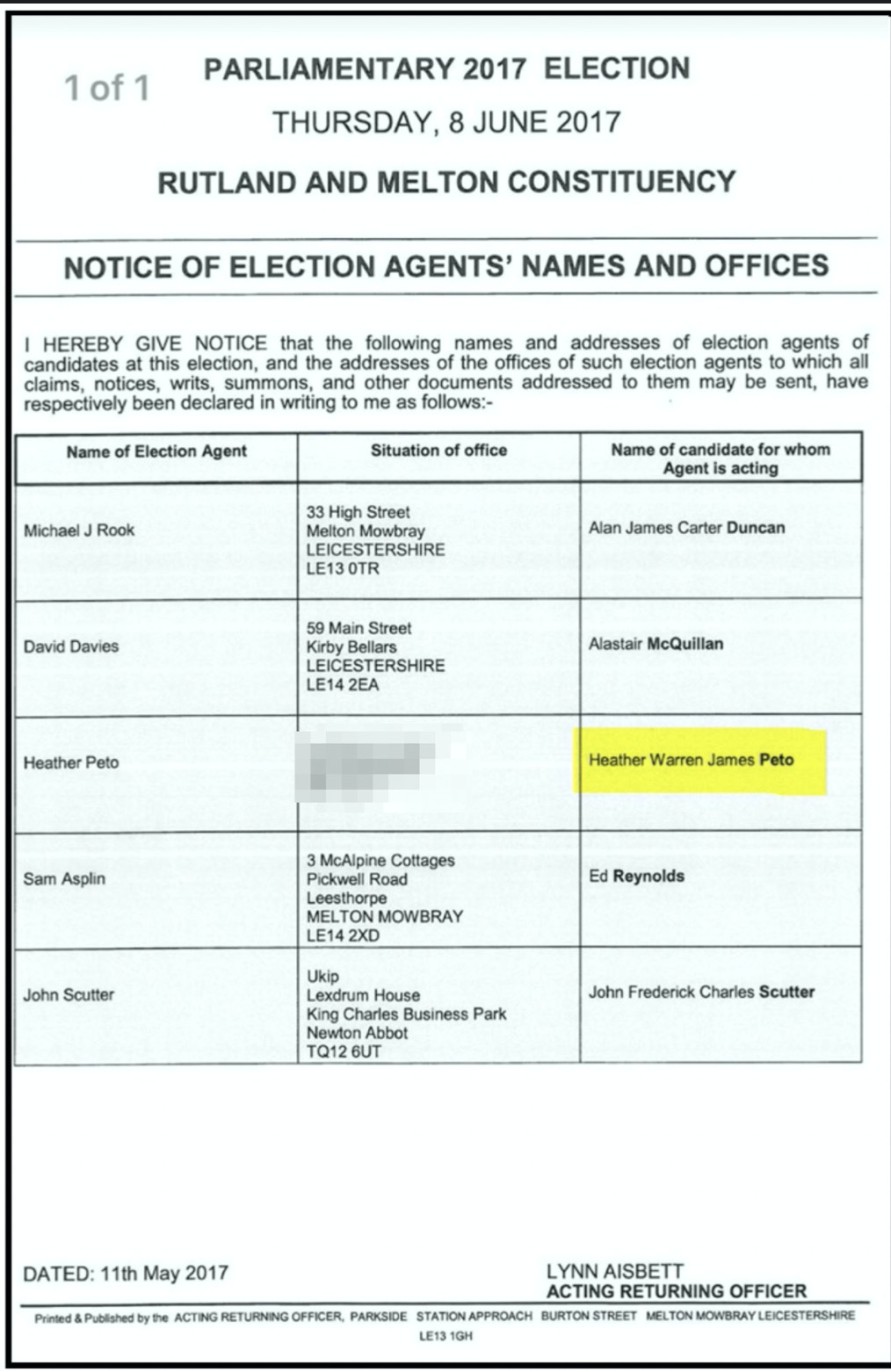 Peto can be a bit coy about his age and really doesn't like being challenged on the subject. All he has to do to clear up any misunderstanding is produce his birth certificate, yet he refuses to do so.
It seems that Peto was a student at St Edmund Hall, Oxford, during the early 1990s. Certainly, the St Edmund Hall Magazine from 1993 lists a W.J. Peto as having received a degree that year.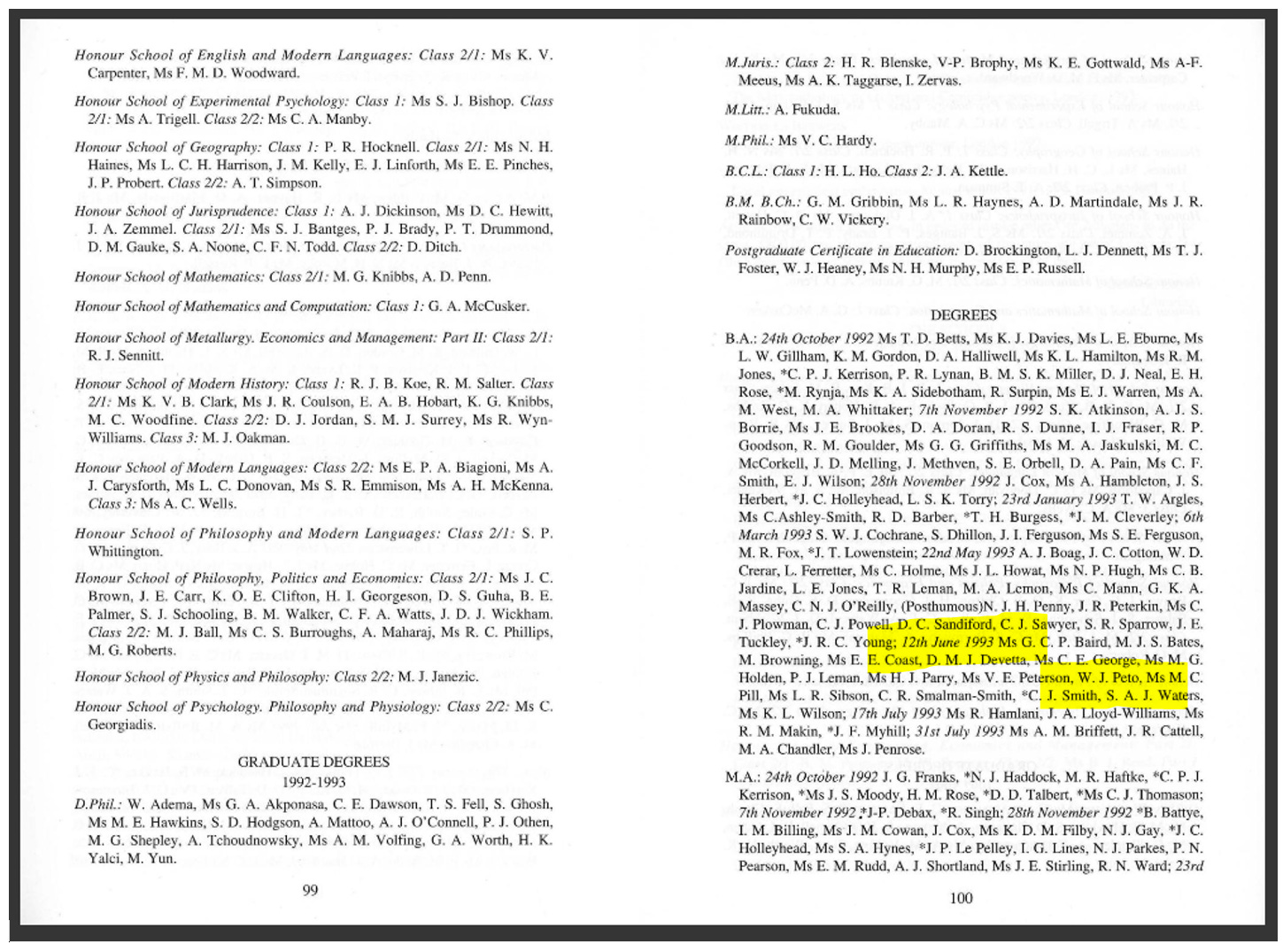 Peto then apparently went on to study for an MSC at Birkbeck.
This paper, A molecular model for human Big‐Endothelin‐1, which lists a co-author called Heather Peto, was published in 1996. (Peto would have been 13 at the time had he been born, as he claims, in 1983.)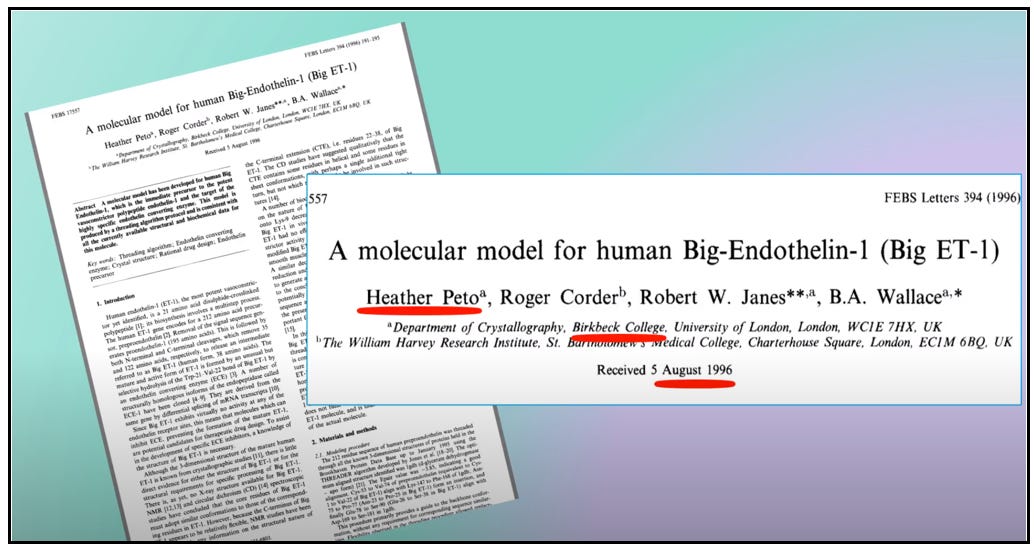 At some point during the late 1990s, Peto began a PhD at Cambridge University. A thesis, The Mechanism of Amyloid Fibril Formation by Atrial Natriuretic Factor, written under the name Heather Warren James Peto, was published in 2004.
(It should be noted that Peto's area of research is a very narrow and highly specialised field of bio-science. It would be a huge coincidence if two people with the same relatively uncommon name had published research in this specialist area.)
Peto was employed by Cambridge University for a brief time where, it appears, he got into trouble for uploading pornography to a university computer. He retaliated by making complaints against the university. None were upheld. He then tried his luck at an employment tribunal but that also came to nothing.

Peto moved to Nottingham and abandoned academia for politics. Though his first attempt at public office may well have been much earlier.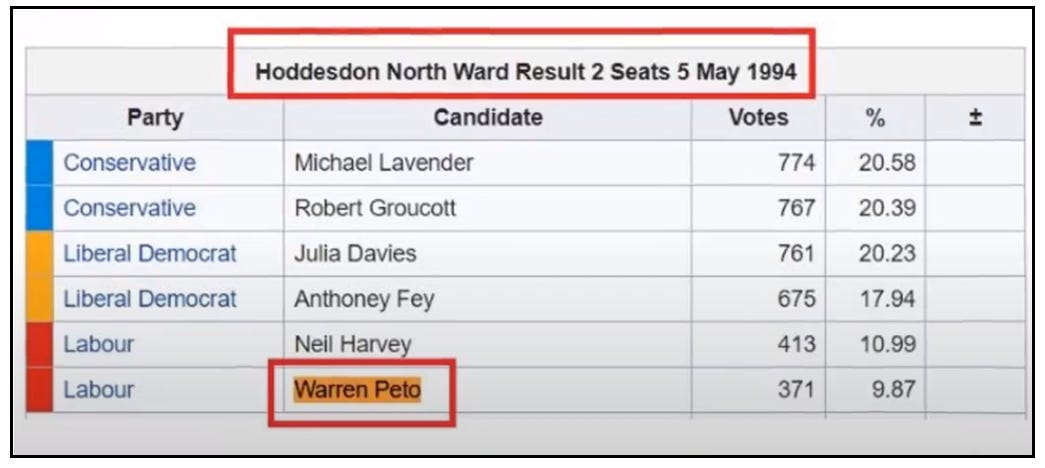 A Warren Peto stood for election to Broxbourne Borough Council in 1994. Despite living in the area at the time, Peto claims this wasn't him.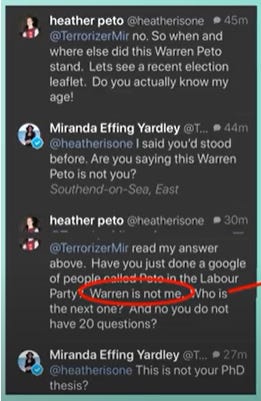 In the 2017 general election Peto ran for parliament as the Labour Party candidate for Rutland and Melton. He lost.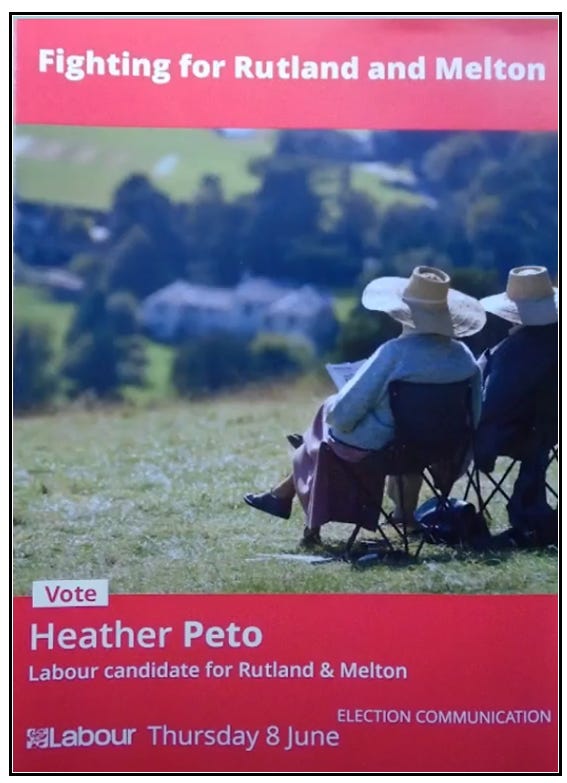 In January 2018, Peto took up a place on the Jo Cox Women in Leadership Programme.
The scheme "Is a training programme for passionate and experienced women members who are ready to lead in the Labour Party". It was set up in memory of murdered MP, Jo Cox, who was Chair of the Labour Women's Network and championed women in leadership roles. Its purpose is to challenge the historical inequality between the sexes in politics and redress the under-representation of women in leadership roles.
Peto denies taking up a place on the programme.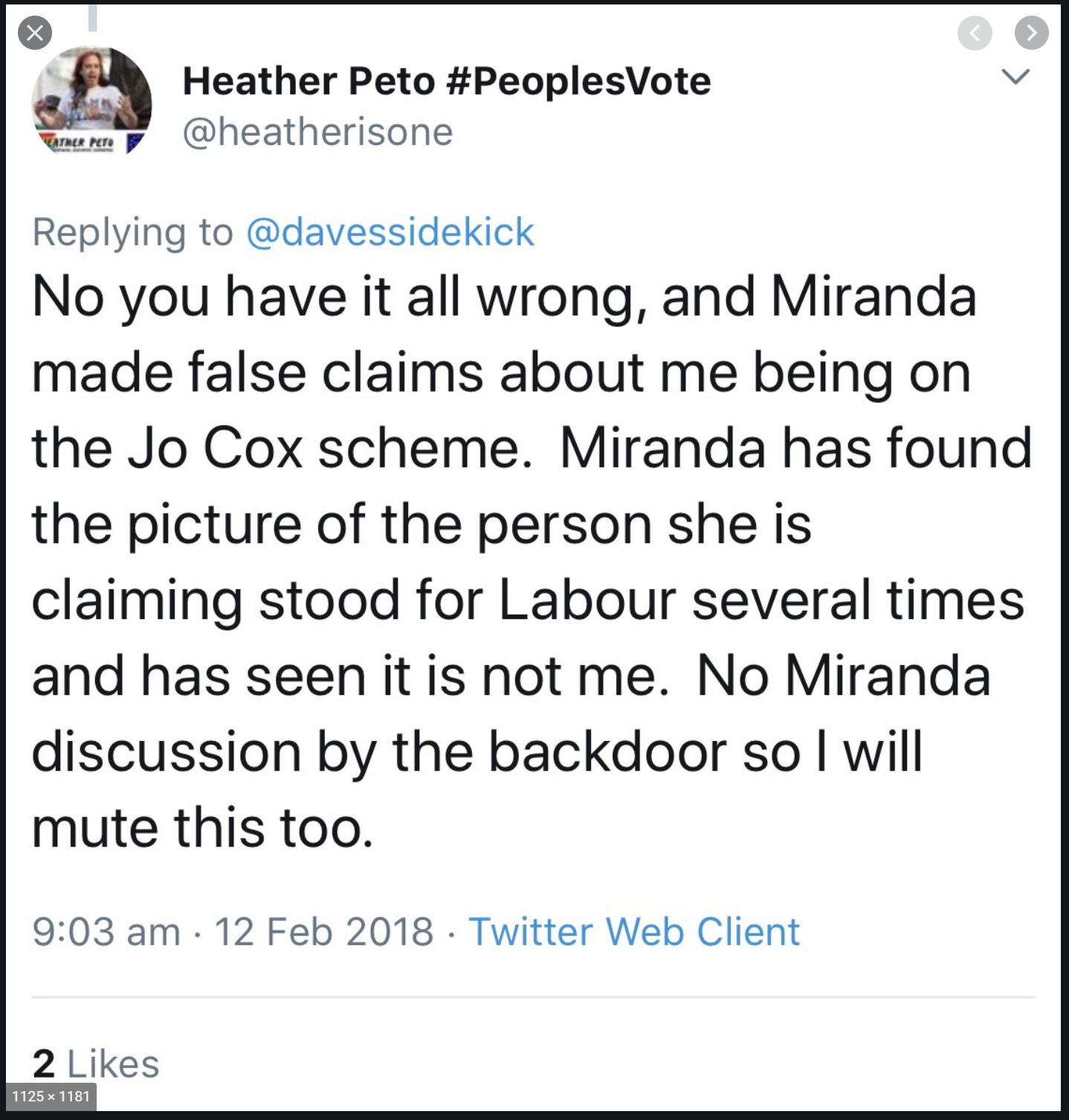 But the evidence seems pretty conclusive.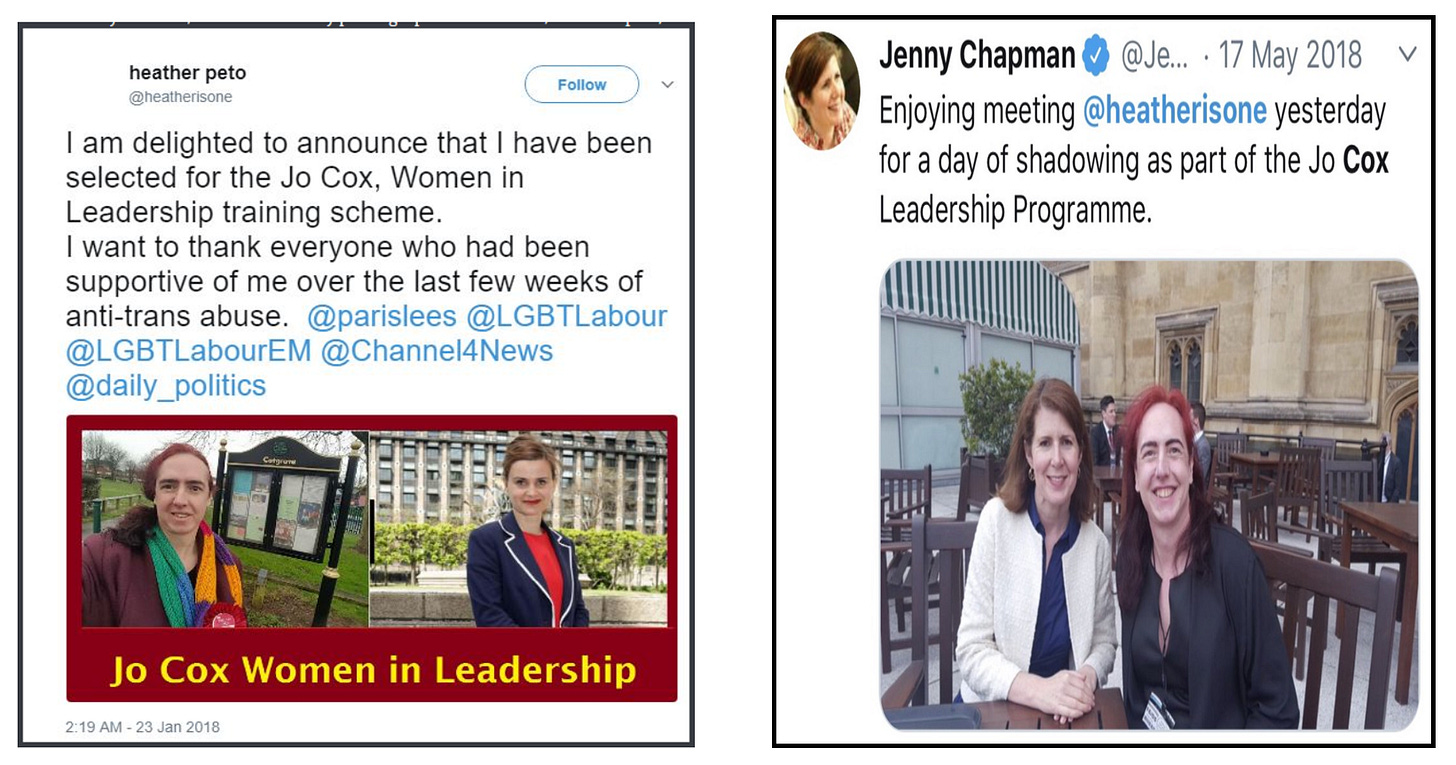 In March 2018 Peto was elected as Labour Party Women's Officer for Nottingham South. The same month, he took a place on an all-women shortlist to select Rushcliffe's next Labour Party parliamentary candidate. Clearly, Peto thought the best way to champion the women of the Labour Party was to steal their opportunities.
He even set up a petition to prevent women from objecting.

Peto was on yet another all-women shortlist in October 2019, trying to be selected as the Labour Party candidate for Poplar & Limehouse in East London. At the time, the local paper wrote, "Little has come out about Heather Peto and why she wishes to stand as a Labour candidate in a seat where she is not well known by local Labour members or community activists."
Why indeed? Especially when he was taking a place on a shortlist intended for women. Like long-time local resident, Suzy Stride.

When not gobbling up the opportunities reserved for women, Peto tries to defame the groups that women set up for themselves.
So antithetical is Peto to women's rights, that he openly supported Tara Flik Wood, the trans-identified male who physically assaulted a 60 year old woman.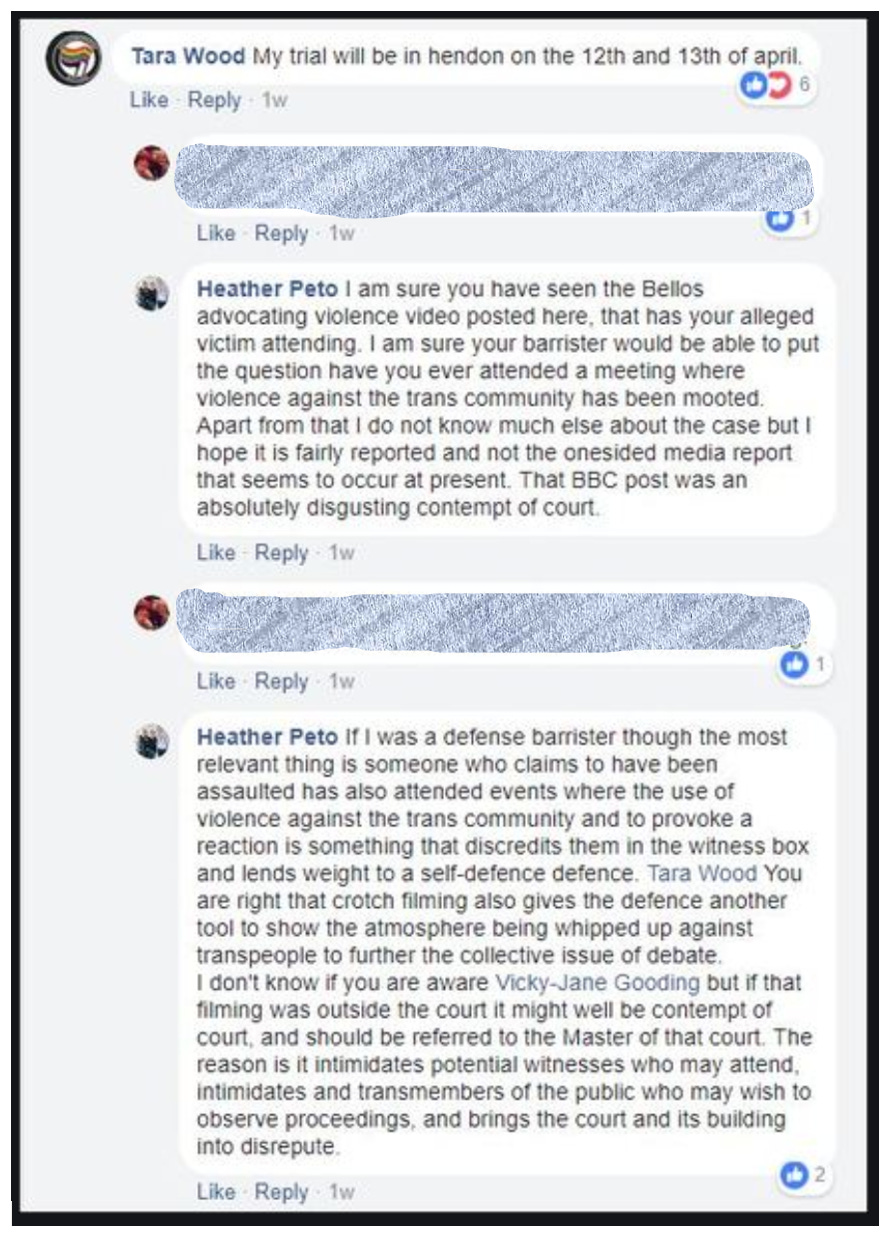 Yet the Labour Party continues to mollify and enable him.
UPDATE: a friend received this email:
I was wondering if you are in touch with Graham Linehan. If so, I can confirm that Heather Warren Peto - subject of a recent article on his blog -was indeed at Birkbeck c1996 as we worked in the same small department (Crystallography) and is the same person as featured in the photo with Keir Starmer in the above article.