Discover more from The Glinner Update
All the latest on gender woo from beloved Internet personality, Glinner
Over 24,000 subscribers
A UK chemist has been flogging puberty blockers for children online, courtesy of a company set up by disgraced gender doctor, Helen Webberley.

The Times has discovered that an online pharmacy, Clear Chemist, has been selling hormone treatments to 'trans children' on the internet and that this medication is being prescribed by GenderGP, the clinic originally founded by Helen Webberley.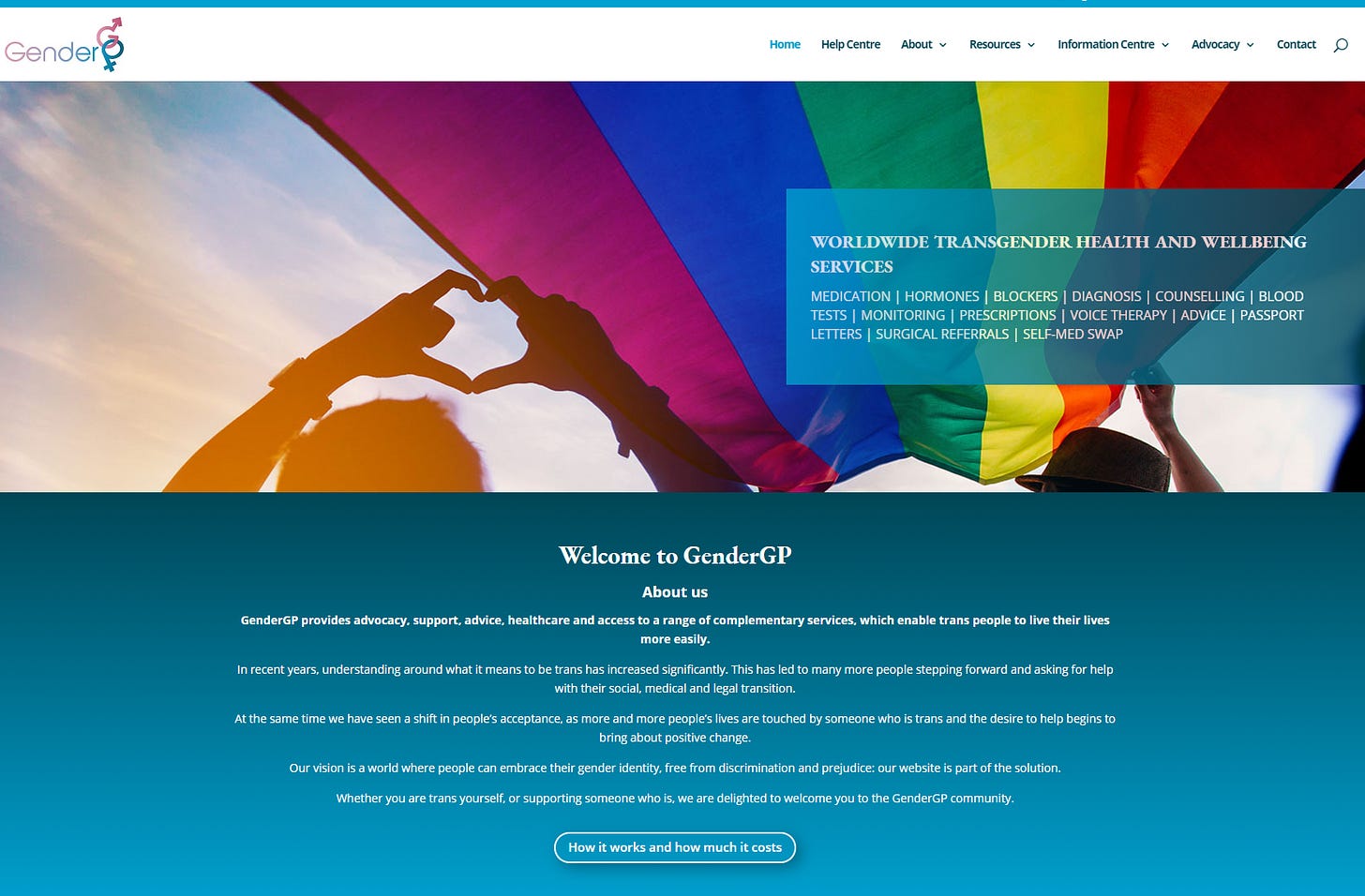 In 2017 Helen Webberley was suspended by the General Medical Council, pending an investigation into her conduct. She and her husband, Michael, were operating an unlicensed gender clinic, charging patients £75 - £150 per hour for their services and prescribing hormones to children as young as twelve. In December 2018 Webberley was found guilty of providing healthcare services illegally.
The Webberleys' clinic was connected to the death of teenager, Jayden Lowe, who had purchased testosterone from them online several months before tragically taking her own life. Jayden's mother had no idea the clinic supplying these drugs was unregulated and she demanded a second inquest into her child's death after learning the truth.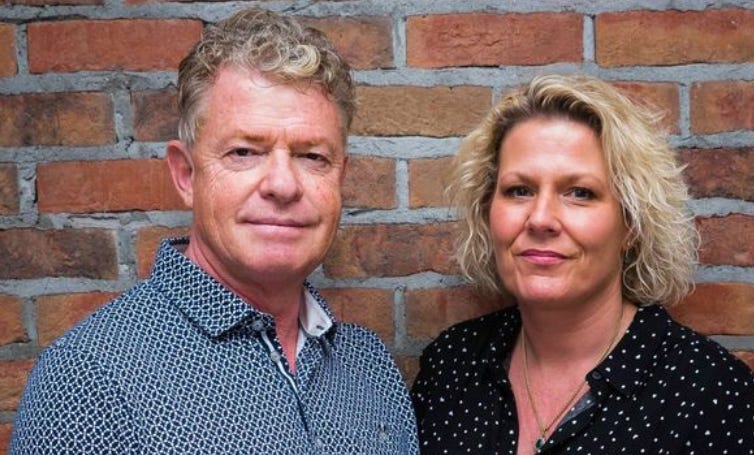 Helen and Michael Webberley moved their operation to Spain and GenderGP remained in business. Last year it was acquired by Harland International, a company registered in Hong Kong in 2018 which describes itself as "LGBTQI specialists in healthcare". Other than that, very little information seems available.
This is the address on Lockhart Road in Wan Chai, Hong Kong, at which Harland International is registered. (Image from Google Maps.)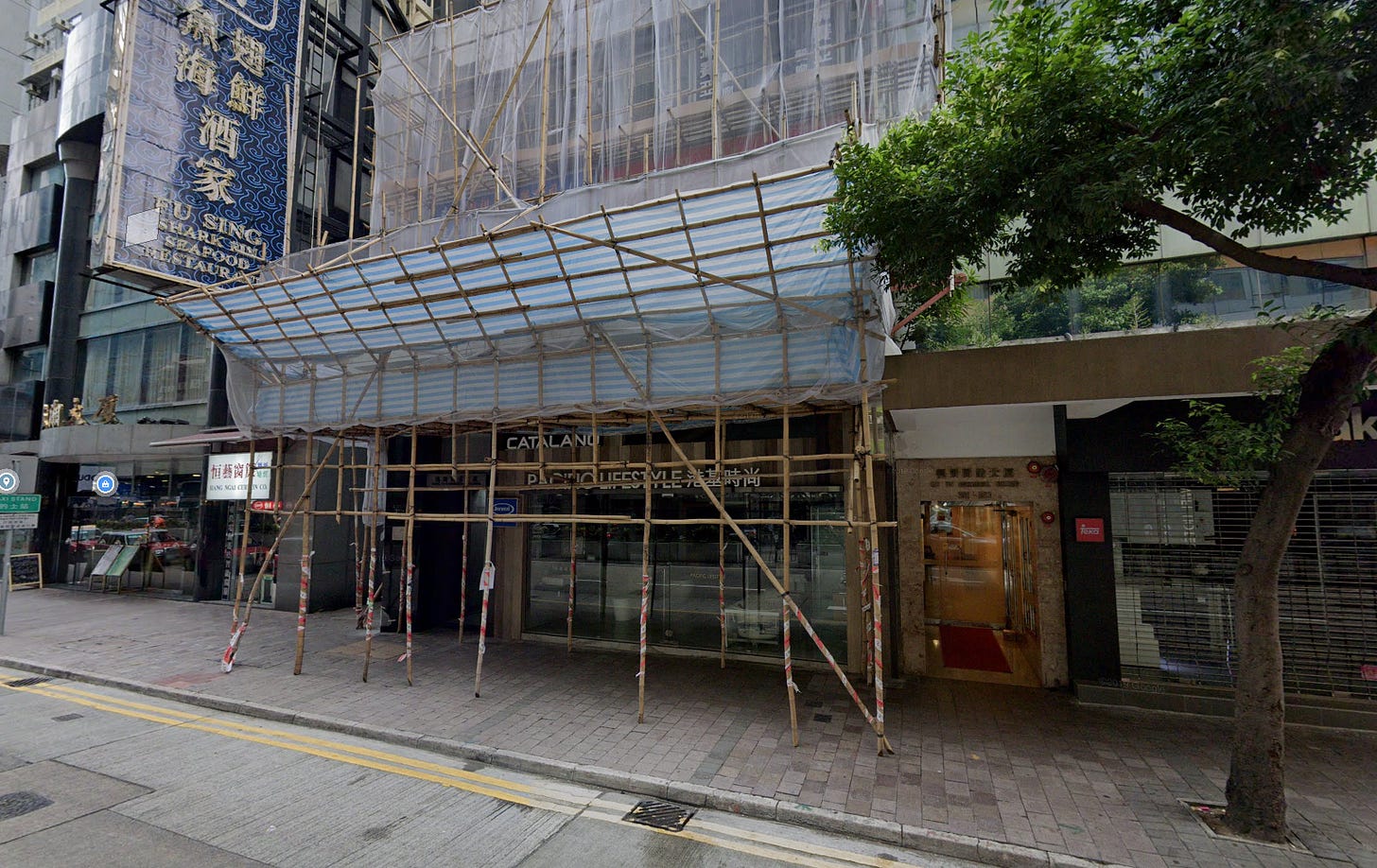 An anomaly in UK law allows British pharmacies to dispense prescriptions from offshore clinics. Consequently, GenderGP are able to prescribe blockers and hormones to patients in Britain without ever meeting them and without the clinic requiring any regulation in the UK.

GenderGP patients are charged an initial fee of £195 to join and then a monthly subscription fee of £30. Prior to being issued with a prescription, patients must have an "information gathering session" for which they'll be charged a further £65. However, all other counselling / support sessions are entirely voluntary.
Helen Webberley still features on the GenderGP website and is listed as working at the clinic as a "non-medical advisor".
Incidentally, Webberlerley seems very cosy with self-appointed Gender Defender, Adrian Harrop, who describes her as his "Friend, colleague and fellow trans advocate".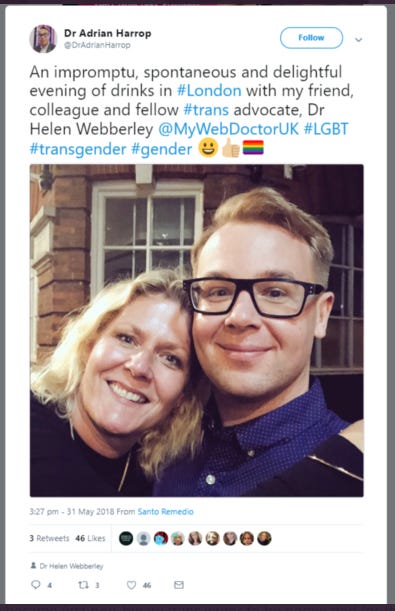 There are also long-standing links between Webberley and Mermaids.
Webberley told Gay Star News herself that she prescribed puberty blockers to a 12 year old who had been referred to her clinic by Mermaids.

Mermaids used to link to GenderGP's webpage from its own site. That link was removed last year following advice from The National Lottery which had just granted it £500,000. However, GenderGP is still being discussed on a private forum hosted on the Mermaids' website. Even though Mermaids is supposed to moderate this forum, GenderGP has been mentioned hundreds of times by parents who are using its services and are seemingly unaware that the clinic is unregulated in the UK.
And only a month ago, Mermaids was promoting @GenderGP's advice on social media.
Interestingly, despite never having interacted with the account, your humble correspondent is blocked by GenderGP on Twitter.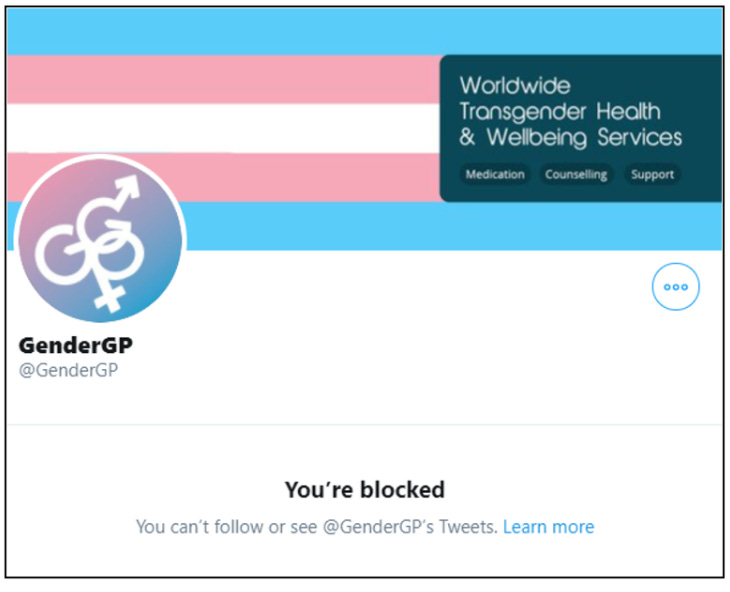 Since The Times published the story, the General Pharmaceutical Council has said that it is looking into this issue as a matter of urgency due to concerns that GenderGP circumvents the NHS checks and safeguards usually required when these drugs are prescribed. And it looks as if the pharmacy in question has been prevented from dispensing any further GenderGP prescriptions. Nevertheless, the clinic is looking for alternative outlets through which to peddle its wares.
The revelation that GenderGP is still supplying puberty blockers to children in the UK comes in the same week as a young woman, who knows only too well the devastating effect these drugs can have, takes legal action against the NHS gender identity service.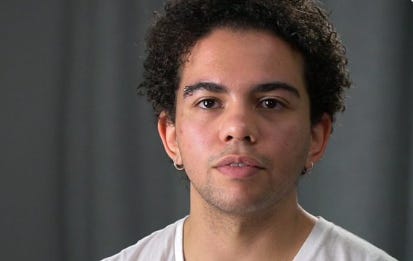 Keira Bell was 14 years old when she sought help from the Tavistock and Portman NHS trust for her gender dysphoria. At 16 she was prescribed hormone blockers which induced an artificial menopause. When prescribed testosterone aged 17, her voice lowered, she developed facial hair and her reproductive organs were affected. At 18 she was referred to the adult gender clinic and soon after had a double mastectomy.
Now 23 and detransitioning, Keira Bell is taking legal action against the clinic to stop this experimental and potentially harmful medication being prescribed to children.
Keira discussed the case and her personal experience on BBC Radio 4's Today programme. (You can listen here at 02:34).
"It puts you on a path that changes your life forever and when you are a minor you have no chance of understanding how that affects you and your adult life."
Helen Webberly and her husband know well what these drugs do, and yet they are still trying to flog them to uninformed kids and their parents.
They should be in jail.